Toxin-free, leak-free, and pure comfort awaits
Dive into a worry-free summer getaway with our essential, eco-friendly, and comfortable travel companions.
STEP INTO THE COMFY, SUSTAINABLE, AND STRESS-FREE PERIOD YOU DESERVE
OUR CUSTOMERS SAY...
I used to suffer from rash and irritation every month, but these period undies have completely changed that. They're so gentle on my skin and cause no discomfort, making my monthly cycle much more bearable.
I love that these period panties are so thin and comfortable. Much thinner than the ones I've tried in the past. They're barely noticeable under my clothes, and I feel confident and secure wearing them.
These are so comfy, it's like wearing normal knickers. Best purchase I have made in a while and definitely worth the money!
The most genius product and such a great investment. I actually look forward to having my period now!
No odor or bunching up like with pads and l haven't leaked even after wearing them for 12+ hours.
Add customer reviews and testimonials to showcase your store's happy customers.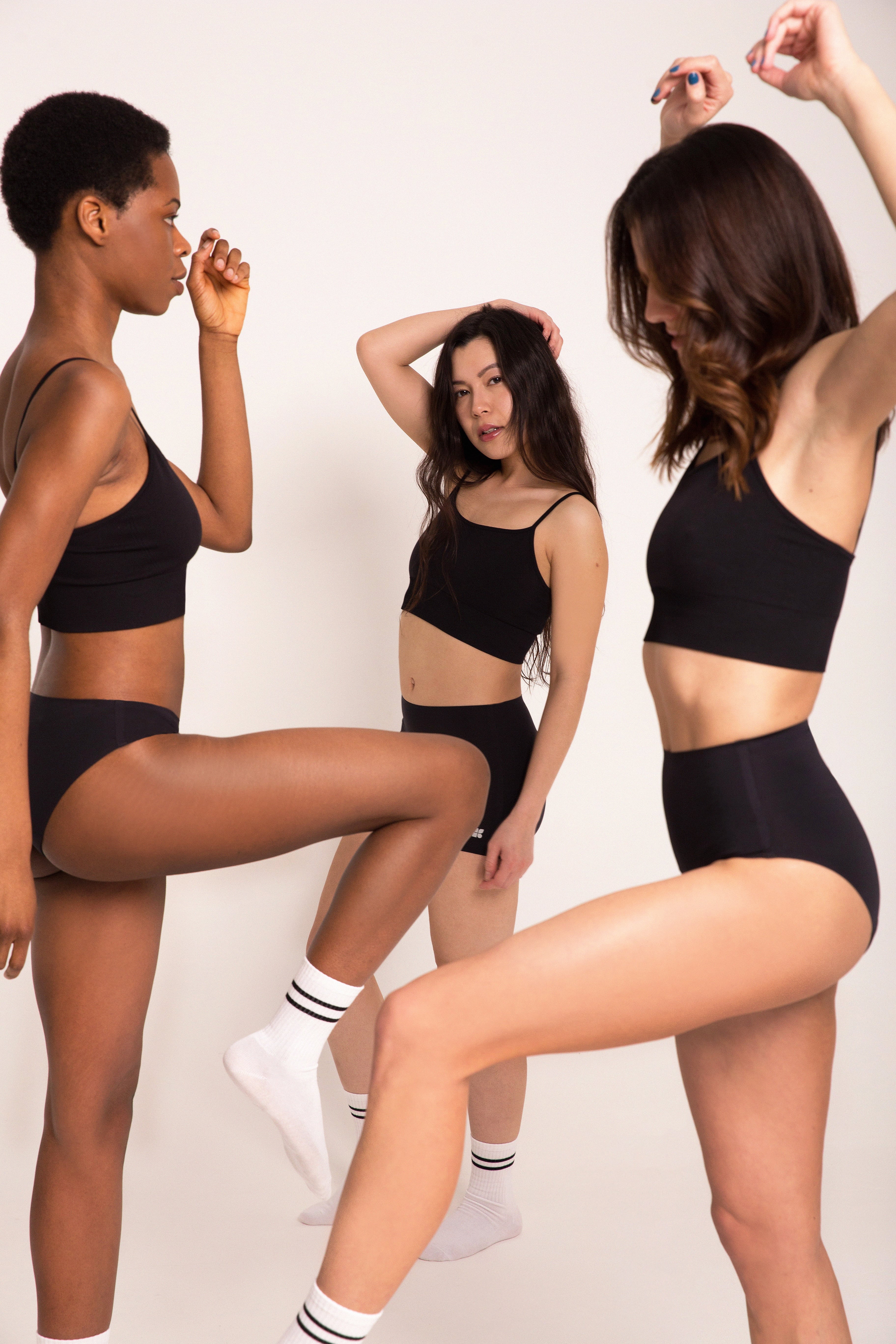 STOCK YOUR DRAWER & SAVE
If you're positively hooked on our period undies, picking up a set is the way to go. We've made this option cost and time-efficient so you can worry a little less about what the future holds for you and your period.